Almost Impossibly Easy Interactive Voice Response
Welcome to our website. We provide the building blocks that make it almost impossibly easy to construct IVR applications.
If you are a developer planning to build a speech-enabled application, running on Windows or Linux, which answers telephone calls from your clients, customers or employees and if you want to do that in an easy and inexpensive way then you have come to the right place.
If you are an end-user who would rather buy a product than build an application then we can help there, too. Soon we'll offer turnkey solutions for common tasks such as password-reset, auto-attendant and voice-mail to e-mail applications.
And finally, if you are not sure how to solve a problem in the telephony space then we can offer consultation or custom development services.
Build IVR Applications for TAPI and SIP based PBXs such as Asterisk

?
If you need to deploy rich and robust IVR applications to a TAPI-based PBX, a SIP-based Asterisk PBX or to an inexpensive system with USB or PCI voice cards then we have got a solution for you. Unlike other vendors, the chances are that we support your favorite programming language obviating the need for you to use a proprietary scripting language or call-flow designer.
Of course, if your application is simple enough that it makes sense to implement it in a script language then we support that option as well. In fact, you can use script with advanced voice user interface features such as speech recognition.
Read the news item here or contact us for more information on Asterisk. See the sidebar to the right for a list of some other PBX possibilities.
How can we help you?
If you are a developer looking for information on building an IVR application we suggest that you start by reading our Frequently Asked Questions. When you are done you can either view the video tutorials for your development environment or you can read the online help.
After you do so, we are sure that you will come to appreciate the simplicity of our solution especially if you have read about the hodgepodge of technologies proposed by the VoiceXML and SALT camps here and here.
If you are an end-user you may want to browse our list of products.
If you need consulting or custom development services you can continue reading here.
If you want to understand a little about us and what we provide you can read this.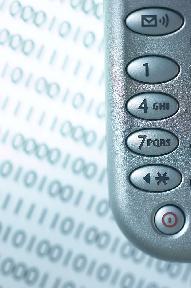 Automate answering telephone calls from clients, customers and employees using the development tools and programming languages that you already know (e.g. C#, Java, Visual Basic, Delphi, C++, Ruby, etc) or ask us to build a solution for you.
Use TAPI compliant hardware and SAPI compliant text-to-speech (TTS) and automatic speech recognition (ASR) engines without resorting to the low level application programming interfaces.
Build speech enabled applications to run in an Asterisk environment or with the PBXs of Alcatel, Avaya, Cisco, Panasonic, Samsung, Siemens and ShoreTel.